TRUE BLUE 3'S SNEAKER MATCHING TEE "GQ GOAT"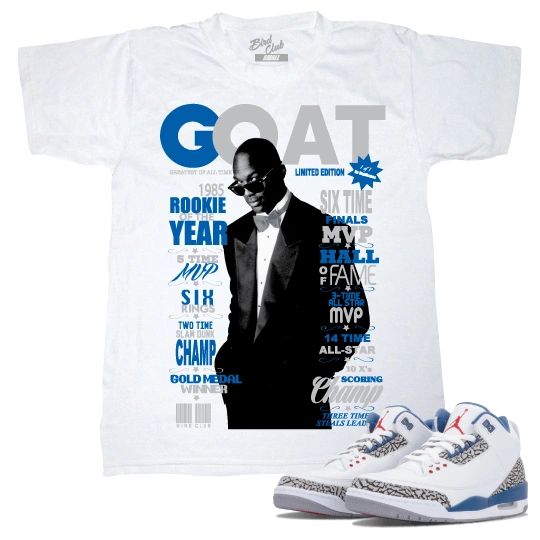 TRUE BLUE 3'S SNEAKER MATCHING TEE "GQ GOAT"
******* PRE-ORDER ONLY ******* WILL SHIP NOVEMBER 25 *******
Tired of the childish cartoon designs that lose focus of the actual meaning of your sneakers? If so, you are at the right location. Bird Club clothing strives to focus on the actual meaning of the sneaker, that sneaker heads can appreciate. This shirt to match the True Blue 3's, focuses on the man himself, the reason behind sneaker culture. Resembling a GQ magazine cover, this design features an Michael Jordan in his prime, wearing a tux and ray bans, surrounded by many of his accomplishments through out his remarkable career. Not only will the colorways match perfectly, but the amount of history on this t-shirt will remind you and others how great Jordan was. Set yourself apart from the kiddy designs and purchase a sneaker inspired shirt.