TRUE BLUE 3'S SNEAKER MATCHING SHIRT "TRUE TO THE GAME"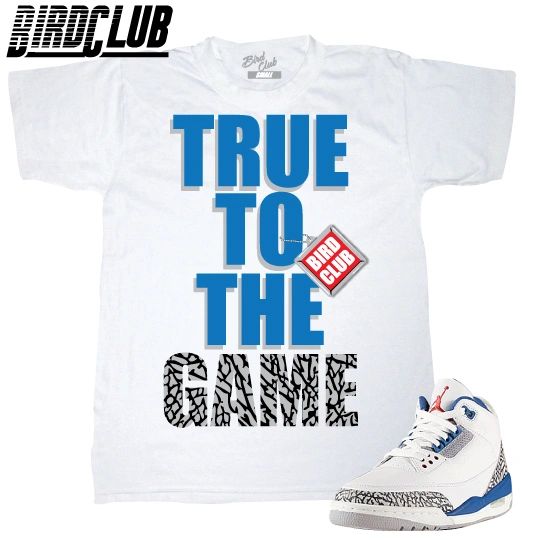 TRUE BLUE 3'S SNEAKER MATCHING SHIRT "TRUE TO THE GAME"
******* PRE-ORDER******* SHIPS NOVEMBER 24 **********

It was 2010 when we introduced the True Blue "True to the game" shirt. We usually stay away from repeating designs, but this true blue shirt was such a great seller that we had to give the new sneaker heads a chance to own one. The colorways on this sneaker tee will match your pair of Jordans perfectly. The message can relate to many older collectors, which don't agree to the fast growing re selling part of the sneaker culture. True to the game simply states what it is, wear what you buy and don't wear fakes. Don't be fooled by other companies with the same phrase tees, obviously inspired by the original. Air Jordan is getting ready to drop a classic with the Air Jordan 3 True Blue colorway in November. This one is a must for the collection and we have the perfect matching shirt for you. Our True to the Game tee helps emphasize the importance of staying true and not rock fakes. With a simple true blue font, grey back drop shadow and the elephant print incorporated, this tee will match your True Blue 3 perfectly.